Experience
The Archer School for Girls - Computer Science Teacher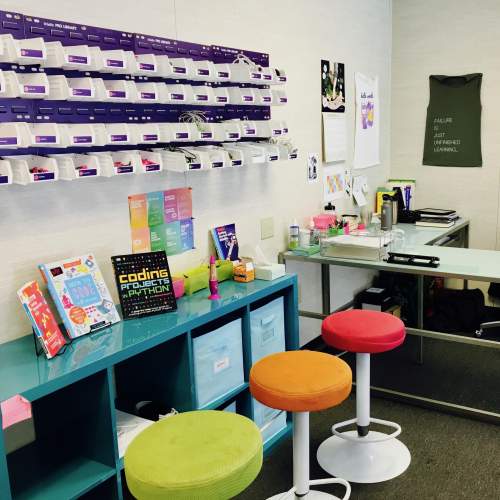 At Archer, I teach upper school computer science classes such as Advanced Java Programming (AP Computer Science A curriculum) and Advanced Computer Science (AP Computer Science Principles curriculum).
I also teach middle school art classes that involve coding, such as Web Design and Computer Graphics & Virtual Reality, that use HTML/CSS, JavaScript, p5.js, and WebVR with A-Frame.
In addition to my regular classes, I teach six-week middle school coding workshops on topics such as Python and robotics. I also collaborate with the middle school math teachers to integrate coding into math class.
Upperline Code - Summer Instructor
In summer 2019, I taught Modern Web Development with JavaScript classes to college women through WiTNY (Women in Technology & Entrepreneurship New York) using JavaScript, HTML/CSS, Materialize CSS, and UX design. Each class had up to 60 women. I also taught the course to middle schoolers in Greenwich, CT.
In summer 2018, I taught a JavaScript & Virtual Reality summer courses in Brooklyn and Manhattan. The course covered JavaScript, APIs, HTML/CSS, and WebVR with A-Frame.
Prior to teaching each summer, I completed professional development in CS pedagogy.
Wildwood School - Computer Science Teacher
In 2017-2018, I taught 6th-8th grade computer science classes using languages such as Python, JavaScript, Java, Scratch, and HTML/CSS, integrating activities with art, bots, and VR. A typical class had 20+ students who collaborated with each other using practices such as POGIL and pair programming. In addition to programming, my students also learned about computing history and discussed technology news.
While at Wildwood, I led a web development workshop at the Innovat.ED LA conference and collaborated with the Tech Department to plan Hour of Code, where I developed a custom upper school lesson using p5.js. I also involved Wildwood in a local hackathon among several LA schools, where I led an Arduino workshop.
Girl Develop It LA - Teaching Assistant
While working as a software developer in spring 2017, I volunteered as a teaching assistant for introductory programming classes in JavaScript, HTML/CSS, and PHP/MySQL. I assisted with in-class projects, answered questions about programming, and troubleshot technical issues.
Episcopal School of Jacksonville - Latin Teacher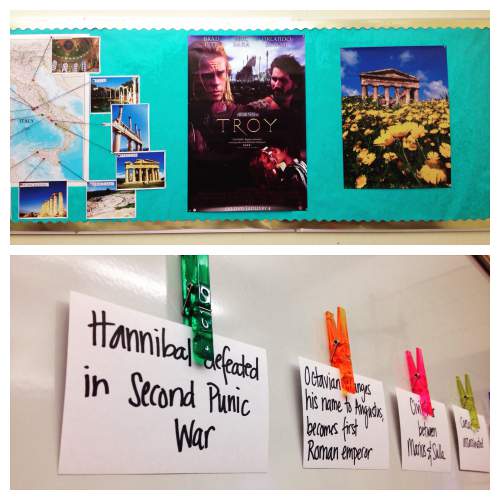 In 2014-2016, I taught Latin I, IB, II, III, and IV to 8th-12th grade students. Each class had 10-15 students. I used games and activities to reinforce learning Latin grammar and vocabulary and collaborated with the other Latin teacher to develop a Roman culture curriculum. I ensured student success on assessments with "practice tests" and did projects on Greek mythology and Roman history, as well as a unit on the film Gladiator.
As the JCL (Latin Club) advisor, I took students to regional Latin competitions and provided opportunities for preparation for inside and outside the classroom. In summer 2016, I developed a curriculum for the school Ancient Italy trip and served as a chaperone.
Chandler Preparatory Academy - Latin Teacher
In 2013-2014, I taught three sections of 6th grade Latin and one section of 9th grade Latin III Honors at one of the Great Hearts charter schools. Each class had 20-24 students. Through mentorship, I developed classroom management skills and Latin-based games to engage middle school students. I also developed a literature-based curriculum for the second semester of Latin III, selecting Horace and Catullus poems to read by theme. I used group work to maximize student participation and made activities such as "Grammar Treasure Hunts" to reinforce the material.
The Paideia Institute - Assistant Teacher
In summer 2013, I was an assistant teacher for Living Latin in Rome High School. In addition to chaperoning the students in the dorm and around the city, I led small groups in spoken Latin and translation activities around Rome.